Let's face it. As much as we would love it to be, Greece is no secret. One of the most famous destinations in the world, millions of people flock to this Mediterranean paradise each and every year. You'll recognize iconic monuments like the Acropolis that sits atop of Athens and the whitewashed scenes from famous islands like Santorini even if you've never been to Greece. However, what is often forgotten by most travelers is the size and breadth of Greece and how many secret spots it hides.
With over 6,000 islands spread throughout the Dodecanese, Cyclades, Ionian, and other island groups, there are many which remain undiscovered by the masses. With this in mind, it would be easy to make this entire list of hidden Greek islands. However, as well as secret island escapes, there are hidden villages, neighborhoods and monuments that you can seek to explore and avoid the crowds when exploring Greece.
These five hidden places to explore in Greece give you an insight into the wonders that remain untouched by mass tourism.
#1 The Serene Paradise You Didn't Know Existed on Paxi and Antipaxos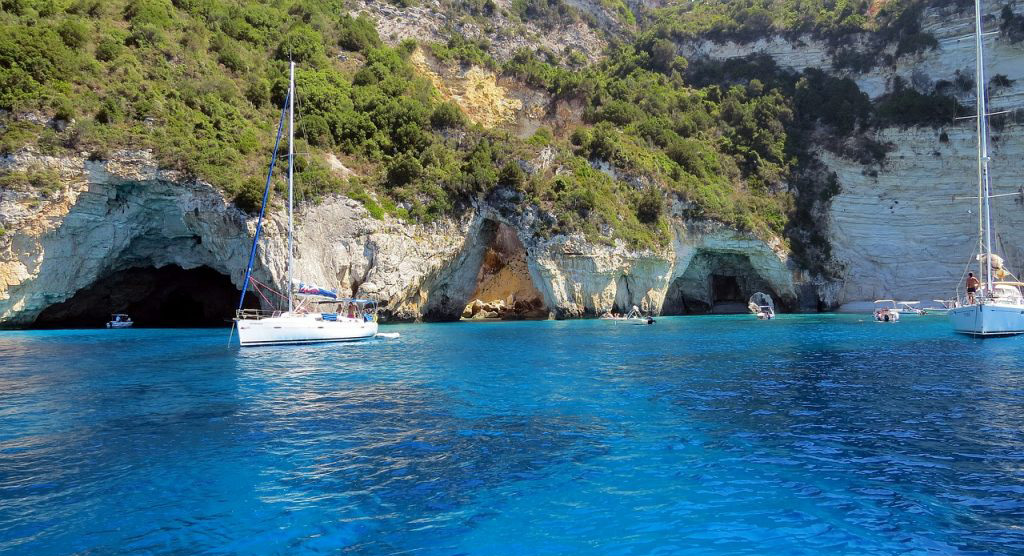 As two of the last Ionian islands to be commercialized, Paxi (Paxos) and Antipaxi (Antipaxos) boast scenery like that of a painting. Often grouped, Antipaxi is just a short taxi-boat ride away from the more significant island of Paxi. Yet, the crystal clear waters, idyllic Caribbean-like scenes and pristine sandy beaches are present on both islands.
Paxi stretches just seven miles in length and 3 miles in width so can easily be explored on foot, bicycle, or by boat. Its small local community is so welcoming that you'll find the few holidaymakers that do know about these islands cannot tear themselves away and often find themselves returning year upon year.
If your ideal trip is all about sipping a chilled glass of wine in a local taverna admiring the spectacular cliffs, while watching fishermen bring in their catch of the day, then Paxi and Antipaxi are perfect for you.
Nothing happens quickly on these islands, so prepare for complete relaxation and a taste of the slow Greek life.
#2 Let the Mountainous Land of Zagori Enchant You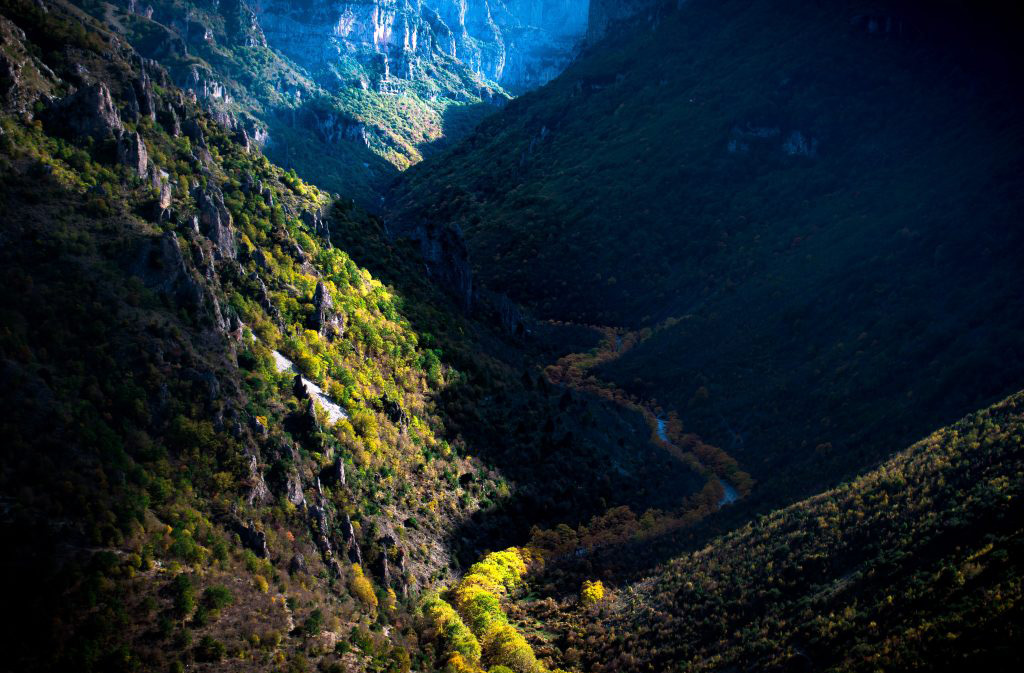 If you were to look at pictures of Zagori, you would think it was a part of New Zealand. This mountainous wonderland is hidden in the foothills of the Pindus Mountain Range in northwestern Greece.
As most travelers to Greece flock to the ancient sights of the capital city of Athens and the sandy beaches of the famous Greek islands, very few know of this enchanting rural region, made up of a bundle of 46 traditional villages. This entire region boasts just four inhabitants per square kilometer so you can guarantee peace while you spend your days camping in the lush green forests, hiking various mountain trails, or rafting down the countless rivers.
As well as being a great camping destination for an alternative tour of Greece, Zagori is an excellent getaway for those that want to soak up the charming rural life of Greece and experience a different side of this beautiful country.
#3 Step Inside an Unforgettable Picture in the Melissani Cave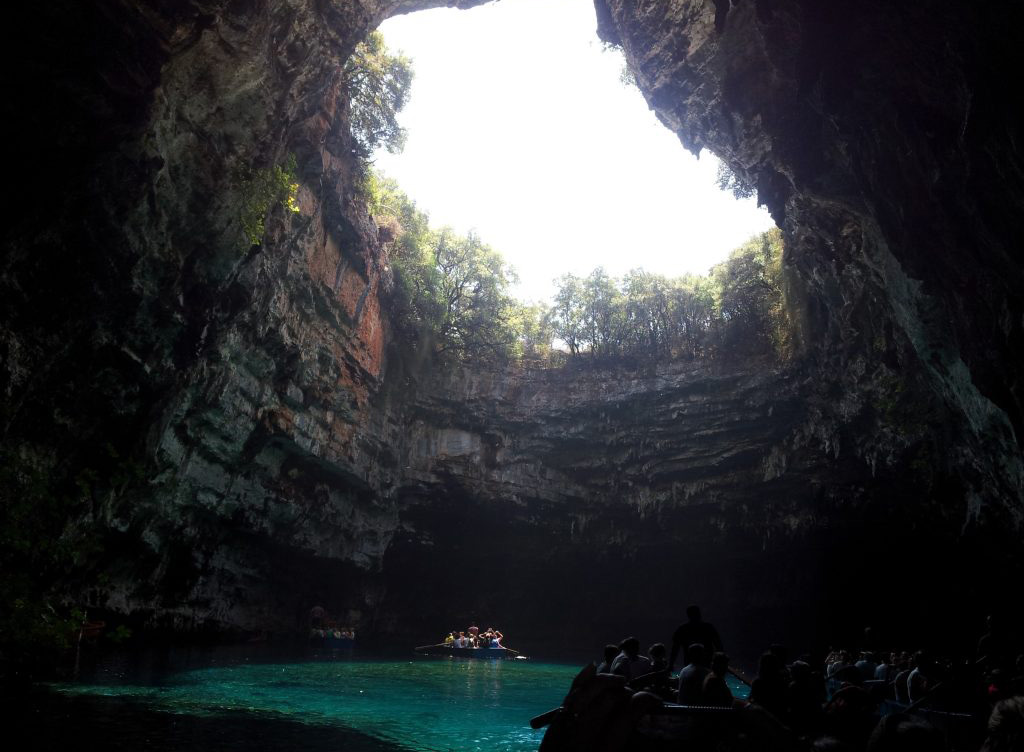 The beautiful sandy beaches of Kefalonia and nearby Zakynthos are a little too tempting which has kept this geological wonder a secret. Melissani is one of the most beautiful caves, not just in Greece but, in the world.
Inside this cave, you feel as though you have stepped into another dimension. Surrounded by vivid green, dense forestry, Melissani Cave is home to an underground lake with a depth of 39 meters. The open top of the cave gives the illusion of floating boats as the dazzling water illuminates under the glare of the sun. Not only are the cave's waters mesmerizing, but the countless stalactites that cover the honey-brown walls will take your breath away, furthering the illusion of this mythical world.
The cave also goes by the name, 'Cave of Nymphs'; in 1962, archaeological excavations uncovered oil lamps, plates and figures which depicted the god, Pan, and several nymphs. This discovery led to the famous legend of the Melissani Cave which states that this is the very spot where the Nymphs drowned when Pan rejected them.
#4 Explore Athen's Hippest Local Neighbourhood, Ano Petralona
Step away from the touristic madness of Athens' popular areas on your tour of Greece and enter a neighborhood where you can witness the everyday life of Athenians, in all its glory. Just a hop, skip and a jump from Philopappou Hill, where many tourists flock for the best view over Athens, you'll find Athen's hip, up-and-coming neighborhood, Ano Petralona.
Part of the bigger residential area of Petralona which retains its old-age charm, conflicted by increasing modernity, Ano Petralona refuses to give up its authenticity and beauty from centuries gone by. Its ever-growing gastronomic scene means tavernas, bars and restaurants sprawl out onto the pavements along with wafts of enticing dishes from their extremely affordable menus.
A stroll along the perfectly-paved road of Troon Street confirms the draw of Ano Petralona with its old-style, pastel-colored houses and streets flanked by fragrant olive and lemon trees. Make sure to check out this vibrant neighborhood on your trip to Athens; if not for you, do it for your tastebuds.
#5 Delve Into the Alternative Island Beauty of Folegandros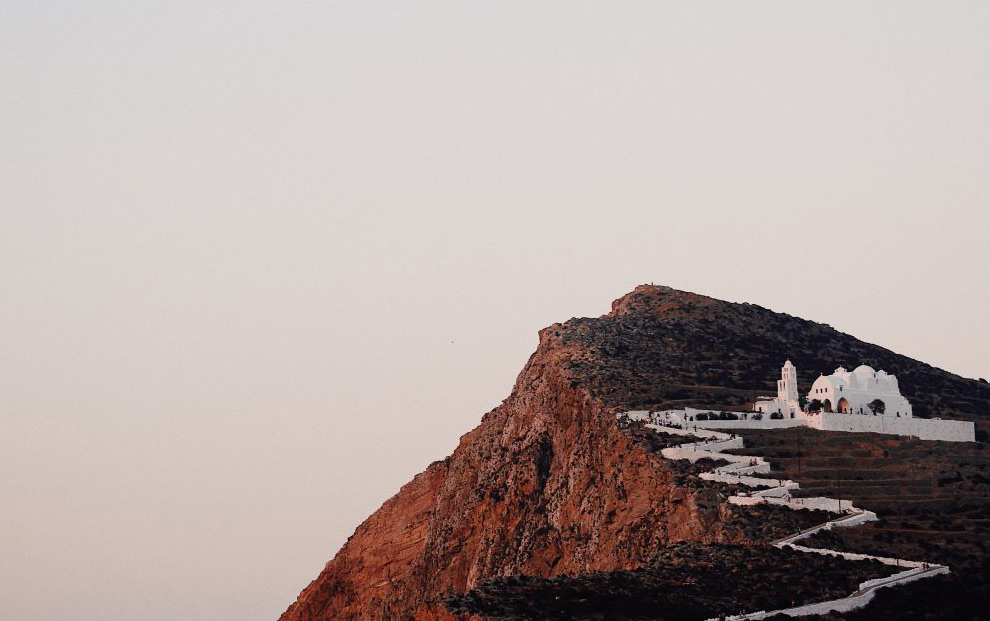 If you were to describe the charming island of Folegandros in one short sentence, it would be: Santorini, but without the crowds.
Just an hour's ferry ride from the island of Santorini, the eight-by-three mile island of Folegandros may not offer the major sightseeing opportunities of its famous Aegean neighbors, but it makes up for it in many ways. Rugged landscapes, stunning cuisine and secluded coves you won't have to share with a soul; it won't take long for Folegandros to be discovered by the masses but while it remains somewhat hidden, make sure to visit this tiny Greek island.