Why Goparoo Places and Attractions Guide
We strive to offer you a delightful and original travel guide experience.
Smart and intuitive
Our information architecture makes it easy for you to zoom in on specific cities and attractions. Likewise, it is also as easy to zoom out to get a more regional, country, continental or even a world perspective. Therefore, you can also simply enjoy comparing places and attractions at the geo-zoom level that you want.
Promoting responsible and sustainable travel
Be smart and avoid the crowds. We will progressively display estimates of tourist activity volume, using icons like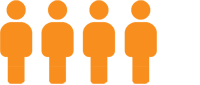 , for many popular destinations like Venice. On top of helping you plan trips that are more culturally and environmentally responsible, our tourist crowd level tool could also help you find more interesting off-the-beaten-path travel experiences.
Explorer mode
You can keep some of the magic of discovering places by yourself. The explorer mode option (enabled by default), lets you choose if you want to keep part of the visual mystery or see real pictures of places. Most of the popular websites will now visually overload you with high-resolution detailed pictures. We find however that it is actually a nice feature NOT to see detailed images and leave more space to the imagination if we are planning to go visit places ourselves. So if you looking for a more "Indiana Jones" adventure-type of feeling when browsing and planning your next trip, you are at the right place.
Expanding places coverage
Venice
is our example destination were we have the most useful information at this date. We are however expanding our places coverage and will roll out new cities and regions soon.
Ratings and reviews based on trip types
People looking for adventure will not be looking for the same type of places as people on a business trip. This is why offer to rate and review places based on trip types.