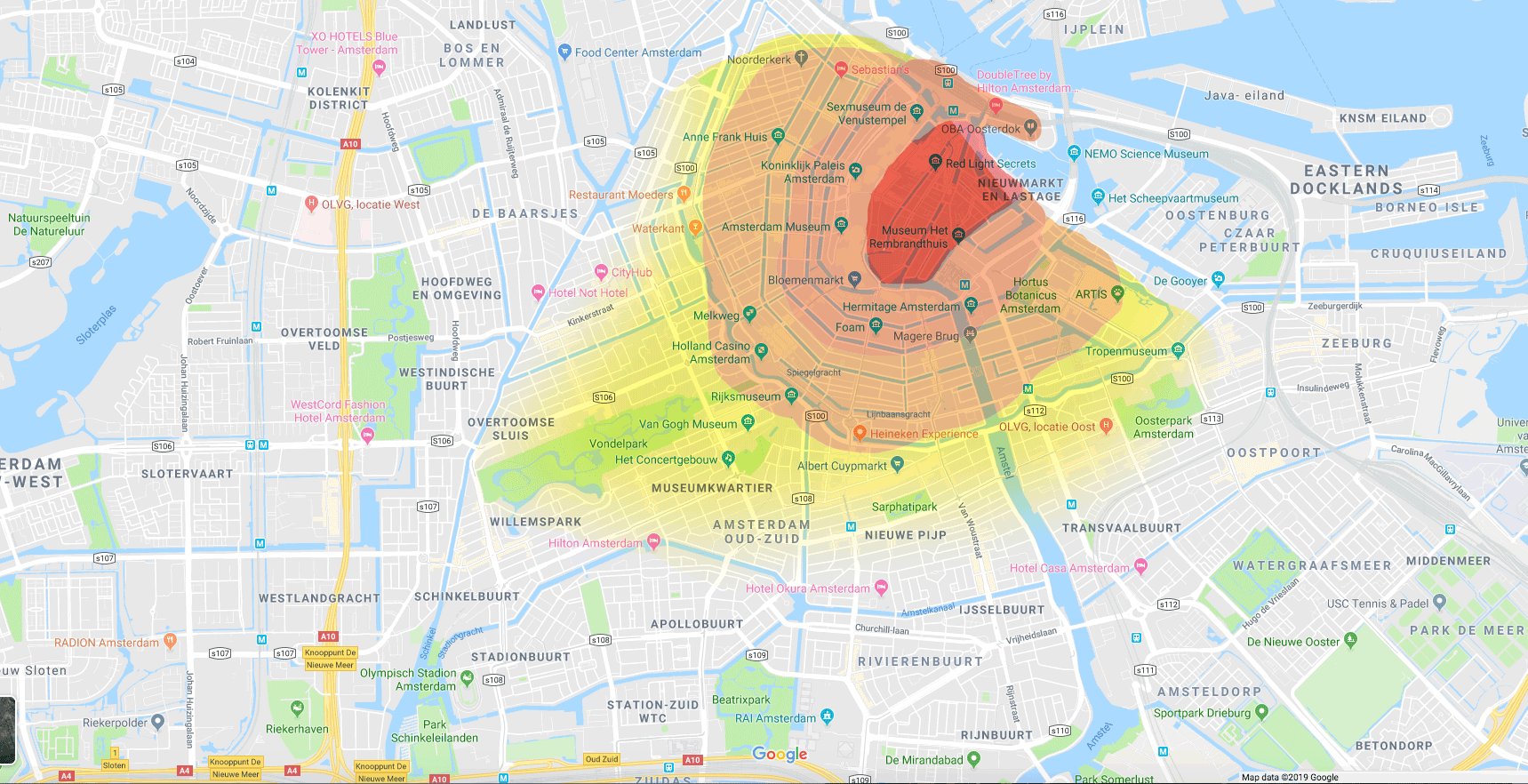 The main tourist spot in Amsterdam is in the center of the "waves" pattern made by canals near the base train station. This includes the famous/infamous Red Lights District but also covers a much larger area that is also ultra touristic.

For a few days trip to Amsterdam, we would recommend hanging out more in the light orange and yellow tinted area on the map. There you will find a nice blend of interesting places, locals and more original charm. However, these areas are still quite touristic. For even more value and quality places to eat, you can wander further around the city as it is considered quite safe if
you keep a minimum of standard precautions.