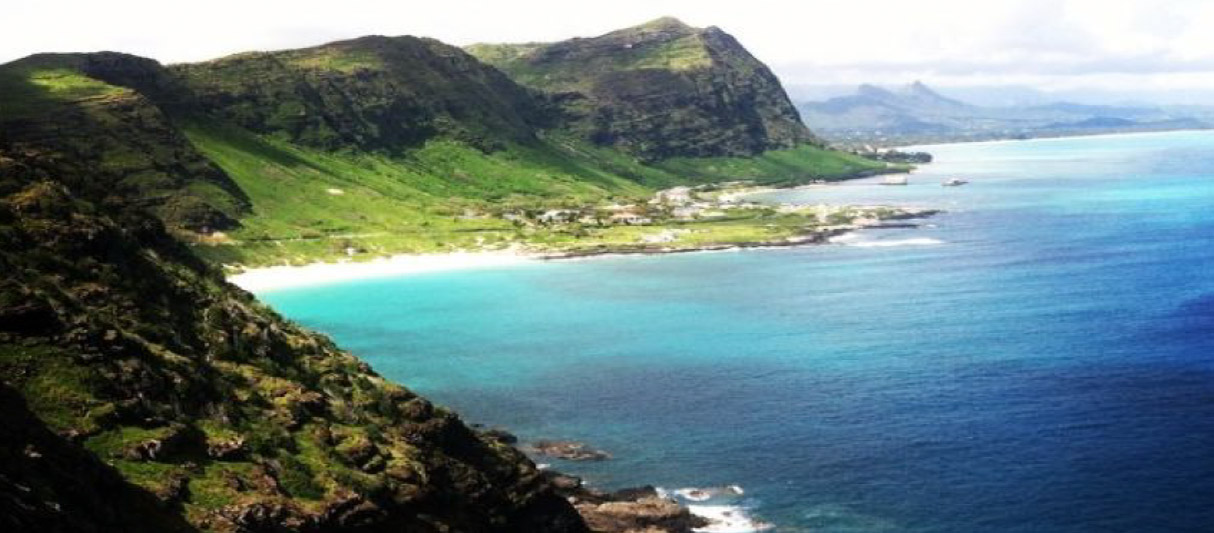 Hawaii is overwhelming— every single island is a completely different world; a world of miracle and wonder. To help you narrow down which island you should visit during you vacation: all of them. However, for this article, we will focus on the magic of Oahu. . .
Oahu is by far the most visited Hawaiian island, and for good reason— it's rich culture and history, stunning beaches and jurassic mountain peaks, and it's cornucopia of opportunity for adventure. . . It is easy to see how this island is so loved.
However, Oahu is only 1,545 km² and holds nearly 1 million inhabitants at any given time; for that, it is often touted as the over-crowded, bustling, touristic island of Hawaii.
If you would like to explore and see the very best of this beautiful island, while steering away from the amoeba-like cow herds of sunburnt tourists, this article is for you. Having lived on Oahu and taken the path less traveled by for several years, it is my delight to enlighten you with a fun-packed list of the 8 best, least-crowded, and coolest things to do and see on Oahu.
Ka'au Crater Hike
There are many breathtaking hikes on Oahu. However, there are usually so many people on a hike that it is difficult to get that out-in-nature, breath-of-fresh-Hawaiian-air feeling. If you dislike this jam-packed feeling, some of the more popular hikes to avoid are Diamond Head, Manoa Falls, and Koko Head.
Luckily, Oahu's most beautiful hikes are well-kept secrets— Ka'au Crater is most certainly not an exception. The hike requires you to walk along a beautiful river in the jungle, scale (fairly large) cascading waterfalls, and hike along the crater's steep ridges. The view from the top is spectacular; complete with 360 degree views of jagged mountain ranges, ocean, and inside the beautiful crater and it's hidden meadow.
Yokohama Bay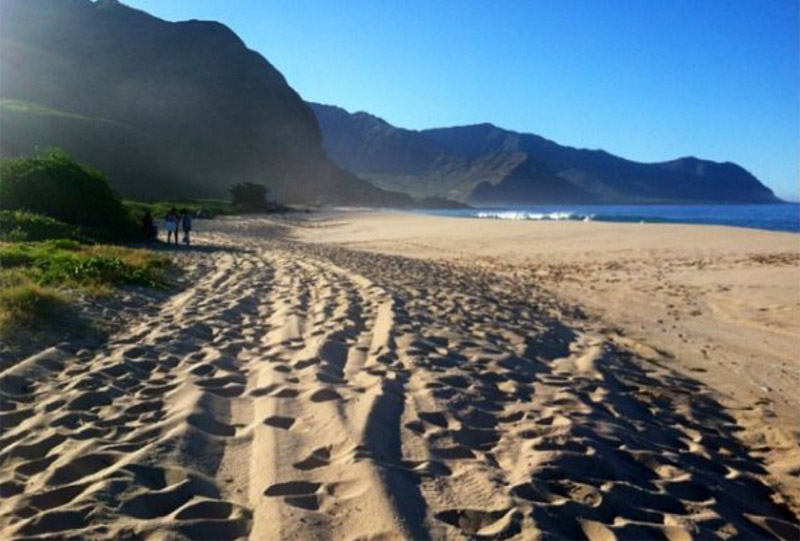 You haven't quite experienced the best of Oahu's until you have fallen asleep on the powder-like sands of Yokohama, gazed up at the crystal-clear Milky Way, and woken up to swim with a pod of dolphins at sunrise. Locals refer to this bay as "Yokes." Unheard of by many tourists, it is the absolute best place to get an authentic Hawaiian camping experience.
North Shore Shark Diving
Do you want to have the coolest possible experience during your visit? Great, because hardly anyone else does.
Shark diving on the North Shore of Oahu is quite possibly the most thrilling thing you can do. You can dive with a cage (North Shore Shark Adventures) or without a cage (Banzai Divers Hawaii), it's up to you. During these excursions, you are able to get up close and personal with primarily Sandbar and Galapagos sharks; however, hammerheads, silky, and tigers sharks are sometimes seen, as well as humpback whales and spinner dolphins!
Many of the shark tours have a mission to conserve marine life and teach the gentleness of these misunderstood creatures first-hand. The moment you experience their intense majesty, you will understand.
Waimanalo Beach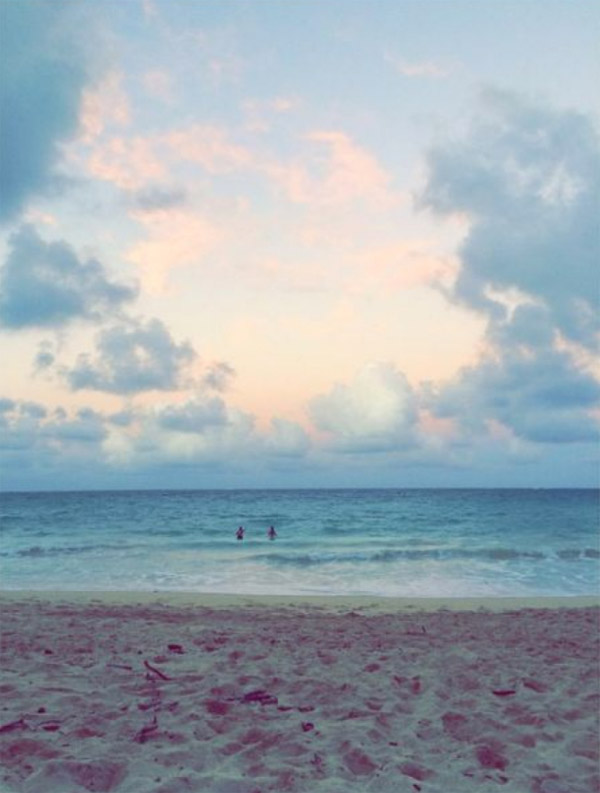 Waimanalo Beach is made of the most pristine, softest sand you may ever sink your toes into. As well, it's jaw-dropping turquoise-blue waters will leave in you complete shock and awe.
The best part? It's hardly ever visited by tourists. Upon visiting this outstanding beach, you will wonder, for weeks, why you never read about it in any guide book (and thank goodness for that, right?).
Shark's Cove
Hanauma Bay is the most popular snorkeling spot on Oahu. However, many people report discomfort in the sunscreen-ridden water, lack of open spaces to lay on the beach, and the high probability of getting kicked in the face by someone's flipper.
Luckily for us "off-the-beaten-path" travelers, there is a better, less crowded snorkeling spot: Shark's Cove.
Shark's Cove is rated by Scuba Diving Magazine as one of the "Top Twelve Shore Dives" in the world! Don't let the name scare you; while many report seeing harmless white-tipped reef sharks, Shark's Cove got it's name from the shape of one of it's reefs.
Part of Pupukea Beach Park, this cove is made of lava-rock and not only boasts of crystal clear waters, a cornucopia of flamboyant fish and sea turtles, but also of other-worldly rock formations.
Lanikai Kayaking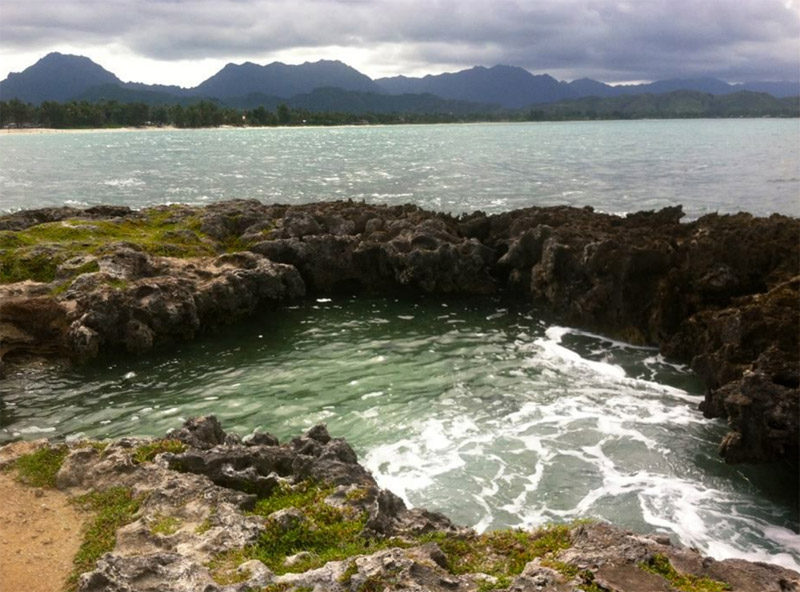 Ever wanted to chill out on your own private island? On Oahu, it's easy.
There are many places near the gorgeous Lanikai beach, such as Kailua Beach Adventures, to rent kayaks. From there, you can wheel your kayak to the beach and set off on your 1 mile adventure to what locals call "The Mokes," or twin islands Moku Nui and Moku Iki, and Popoia, also referred to as "Flat Island." They are all part of the Hawaii State Seabird Sanctuary, which is an added bonus as you can see many exotic bird species nesting.
Serg's Mexican Food
For Serg's, there are only three words: Oh. My. Goodness.
If you are looking for non-touristic prices and the best dang Mexican food the Pacific Ocean has to offer, look no further than Serg's. You won't find Serg's listed in any guide books, and the locals would like to keep it that way— it's a well-kept secret.
From the lively music, to the spirited workers, to the horchata, flauta, and mahi mahi fish tacos. . . Serg's will have you stretching both your stomach and smile muscles to full capacity. There are two located on the island: one tucked away up in Manoa Valley, and one near Waimanalo Beach.
Two last words of advice: Taco Tuesday.
The Kaniakapupu Ruins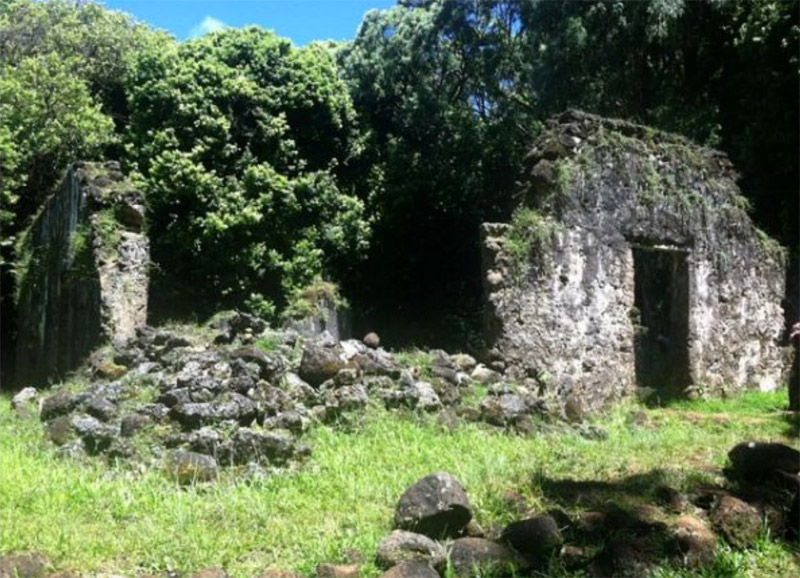 Looking for a bit of real Hawaiian history? Skip the overpriced museums that are bursting at the seams with tourists and head out to the jungle.
Along the Nu'uanu hike, you will not only find beautiful forestry and the Luakaha waterfall, but you will also discover the captivating ruins of King Kamehameha III's summer home, also known as The Kaniakapupu Ruins.
Located near the Pali Lookout (another great historic site) in the Nu'uanu Valley, this ancient summer home was where the King would retreat from western influences and discuss with his people ways to overcome it. The retreat was only used for a few decades, and abruptly abandoned for unknown reasons, oouu.