Some of us believe that New York is all about modern buildings, busy and bustling streets, and people, people, people hurriedly walking to where they want to go. Well, think again. There is the historic and beatnik Greenwich Village. It is known for being the bohemian capital of New York and its tree-lined streets that lead you to unforgettable food experiences, a unique cultural setting, and a charmingly fascinating neighborhood.Greenwich Village, or simply 'the Village', is framed by 14th Street (North), Houston Street (South), the Hudson River (West) and Broadway (East). Along with Chelsea, SoHo, and East Village, the Village is part of Manhattan's residential districts. The village used to be an industrial park where artists, literary and musical greats later took over, and radicals that made it the colorful and flamboyant community it was and is. What would you expect, with residents such as dancer Isadora Duncan, political rebel John Reed, godfather Vincent Gigante, artist Andy Warhol, poet Walt Whitman and rock star Bob Dylan? It currently has a roster of residents celebrities such as Uma Thurman, Liv Tyler, Julianne Moore, Amy Sedaris, and Philip Seymour Hoffman.Greenwich Village is a joy to explore and discover. There is something for everyone – the certified foodie, the culture vulture, the avid shopper, the music lover and the history buff. It is a maze of alleys that lead to unsuspecting yet delightful insights of this side of New York. The best way to go about it is to amble along the streets, taking your time to check out whatever captures your fancy. Highlights of the Village include:
Washington Square Park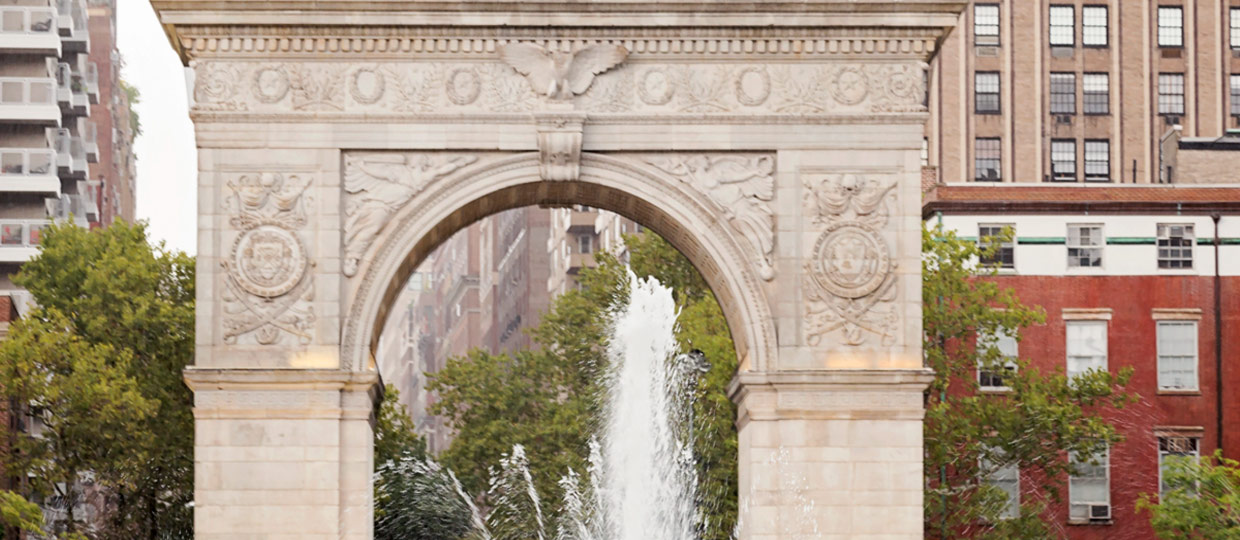 The arch in Washington Square

This is the very heart of the Village and is a favorite haunt for locals who just want to relax. It is a great place to go people-watching, with mimes, stand-up comedians, fortune tellers, lovers, and chess players providing plenty of diversions.
Bleecker Street and Astor Place: These are great for shopping.
Cherry Lane Theater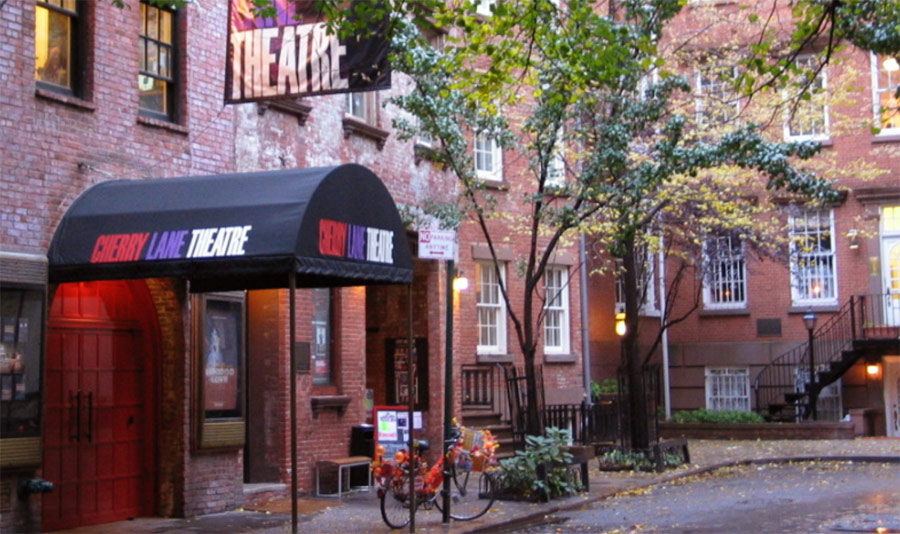 The Cherry Lane Theatre exterior in Greenwich Village.

This is a landmark for American drama. World-renowned playwrights have staged their productions here, and it is still the oldest running Off-Broadway theater in New York. There are other Off-Broadway and Off-Off-Broadway Theaters as well.
Nightlife
This is one great part place for those who like to walk on the wild side, with its bars, clubs, tattoo parlors and more.Groove to the jazz and blues beat at the Blue Note, the Village Vanguard, The Bitter End and Smalls. Pore overloads of original stuff – books, phonograph records, and vintage clothing at the stores. Have your fill of food from varied cultures and places Vietnamese, Spanish, Indian, Italian, Mexican, Pakistani, Spanish, and you name it. If it's interesting, Greenwich Village is sure to have it. In fact, several food tours provide you with an in-depth look (virtually a feast!) of the culinary treats Greenwich Village has to offer. Exotic cheeses, cold cuts, sweet almond tarts, New York-style pizza, cannolis and hmmm… plenty more stuff that will make your stomach one happy, happy place.Food, music, bars, shopping… these and more create a potent combination that makes Greenwich Village the place to visit when you are in New York.