Think of all that you love about Italy, and you'll find it in this central region home to hundreds of charming small hill towns. Here you sense the essence of Italy. Explore Spoleto, Perugia, and Assisi's medieval towns, visit the lovely village of Orvieto, perched on a rocky cliff, or come to rest in the beautiful Val d'Orcia.
Val d'Orcia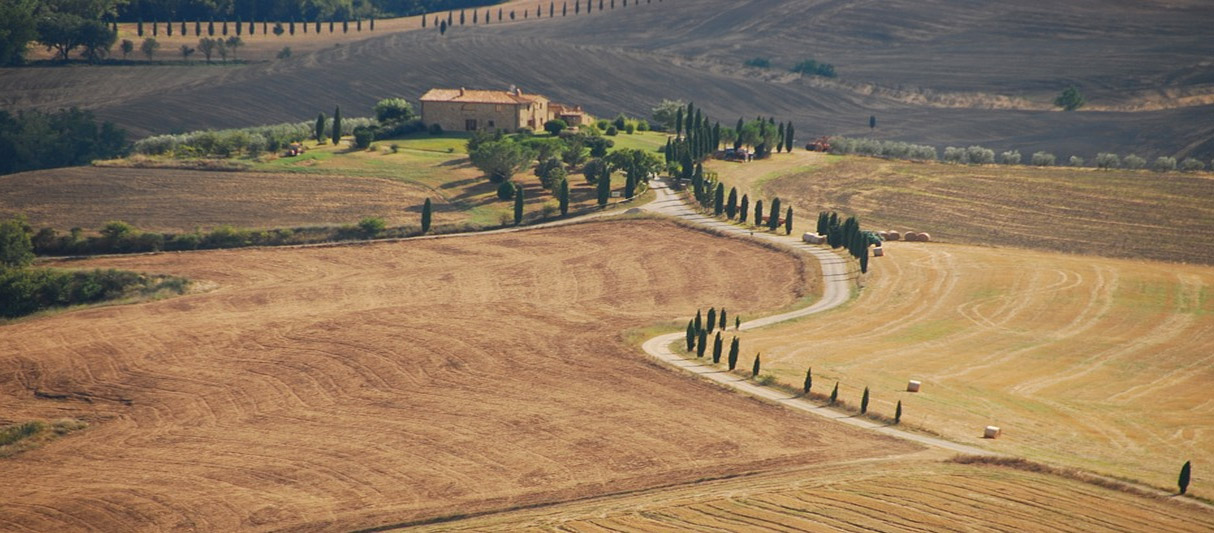 The rolling slopes of Val d'Orcia are dotted with cypress trees, vineyards, olive groves, and secluded churches. Head to the picturesque villages Buonconvento - a delightful hamlet with an attractive historic center - and the charming medieval town San Quirico d'Orcia that sits atop a hill halfway between Pienza and Montalcino.
Montalcino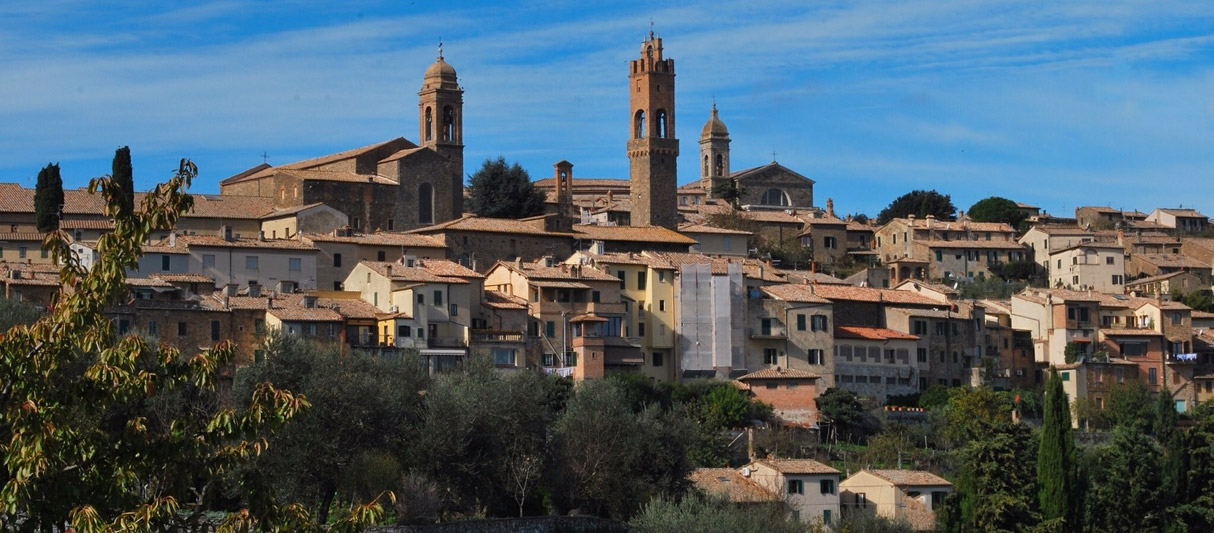 The town of Montalcino contains many reminders of medieval times, including the impressive 14th-century castle, the ancient Basilica, the San Giovanni tower and a multitude of narrow cobblestone alleyways.
Learn more about Montalcino >
Pienza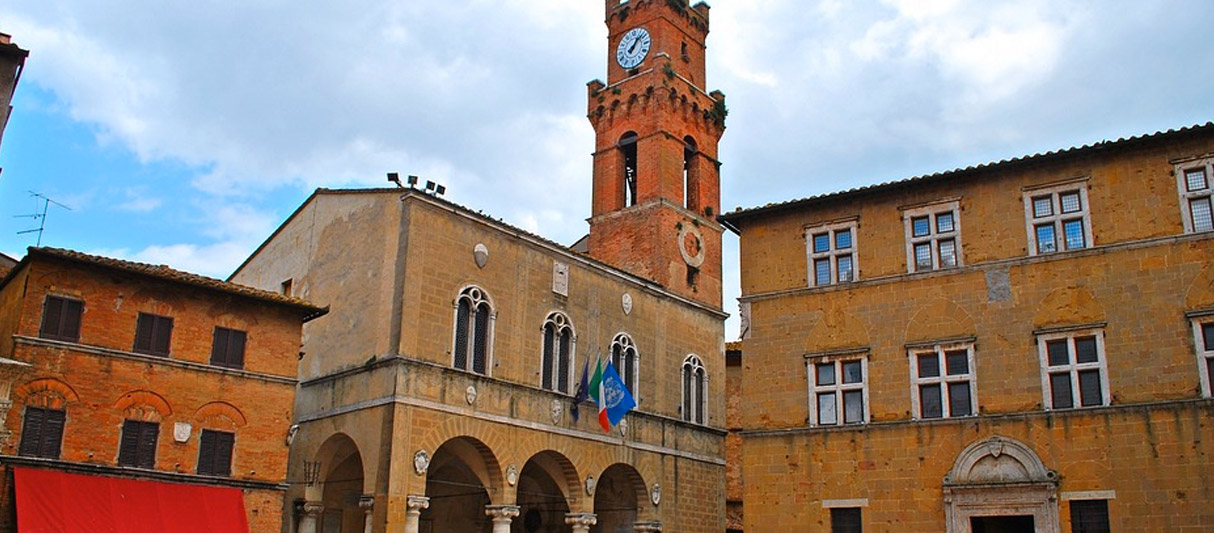 Pienza is a tiny and tidy jewel, the perfect Renaissance city designed by native Pope Pio II. The historic center of the city - a UNESCO World Heritage Site - is nestled on a hill surrounded by a circular path offering 360-degree vistas of the valley.
Learn more about Pienza >
Montepulciano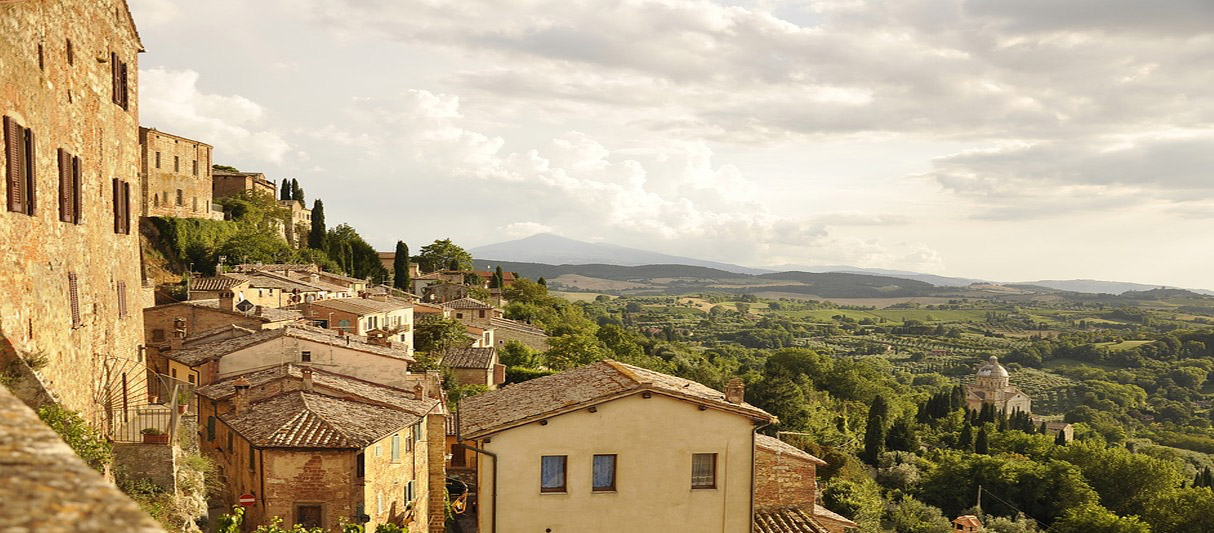 Montepulciano is a beautiful Medieval town encircled by fortified walls, located at 605 meters above sea level, in one of the most evocative areas of Tuscany. It is a real pearl of history, art, and architecture. Learn more about Montepulciano >
Lago Trasimeno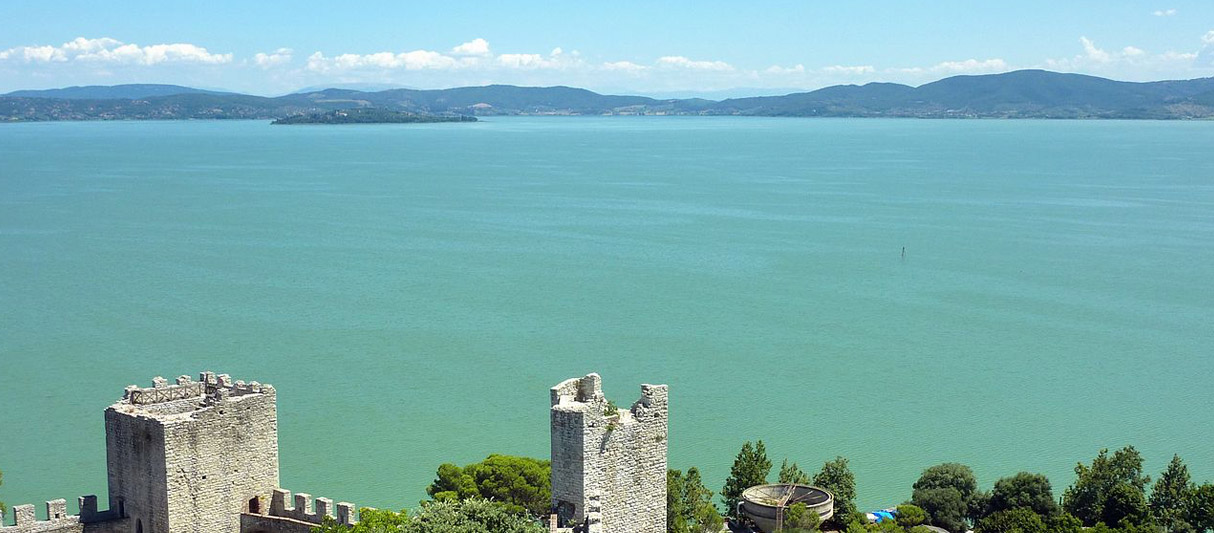 Lago Trasimeno is the largest lake in Central Italy. Thanks to its warm climate, with long summers and moderate winters, you can swim in the lake from May to September (and it is safe for children). Pike and carp fishing is a favorite activity for many locals and tourists. Learn more about Lago Trasimeno >
Perugia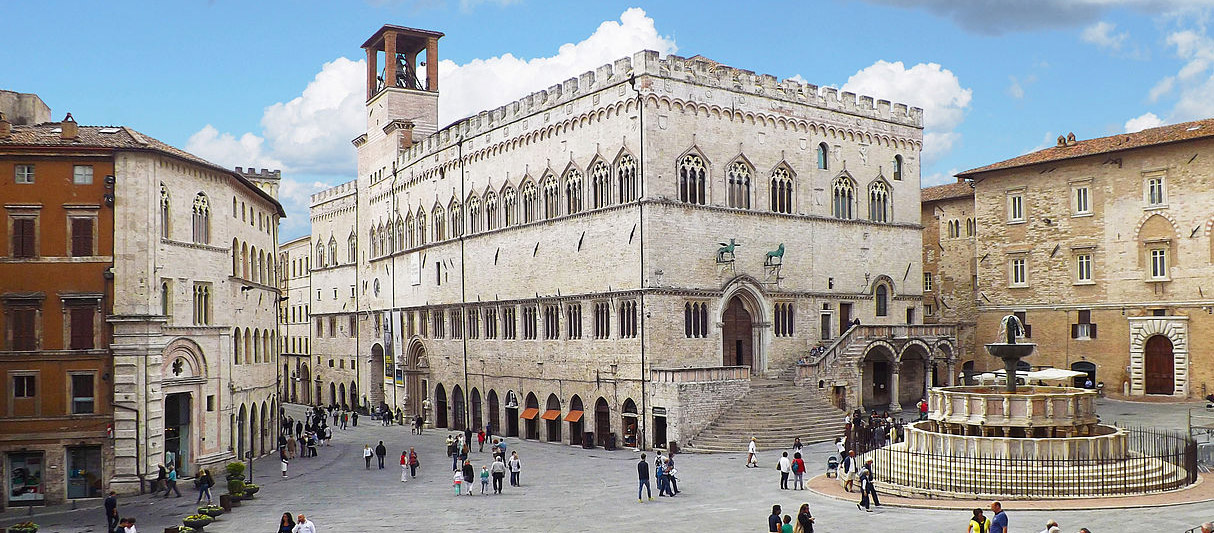 Perugia, known as the green Umbria jewel, is located on an acropolis 450 meters above sea level at the very center of Italy. The city is rich in art and history; it boasts beautiful Medieval buildings such as the Palazzo Dei Priori. Stroll its cobbled streets arched with Etruscan architecture, visit the beautiful fountain, the Fontana Maggiore, surrounded by the Duomo (said to hold the Virgin Mary's wedding ring), or head to the city's viewpoints to see breathtaking panoramas over the peaceful landscapes.
Perugia is home to the renowned "University for Foreigners of Perugia", which brings to this city many international students every year and gives the town a lively atmosphere, especially around the Piazza IV Novembre, a large square that has become a meeting place for the students.
A visit to Italy is not complete without trying the small foil-wrapped chocolate (with hazelnut) containing a little love message, the "Baci Perugina". Right, these exquisite chocolates are produced in Perugia and are inseparably connected. You can visit the Baci chocolate factory and museum, and of course, have a tasting.
Assisi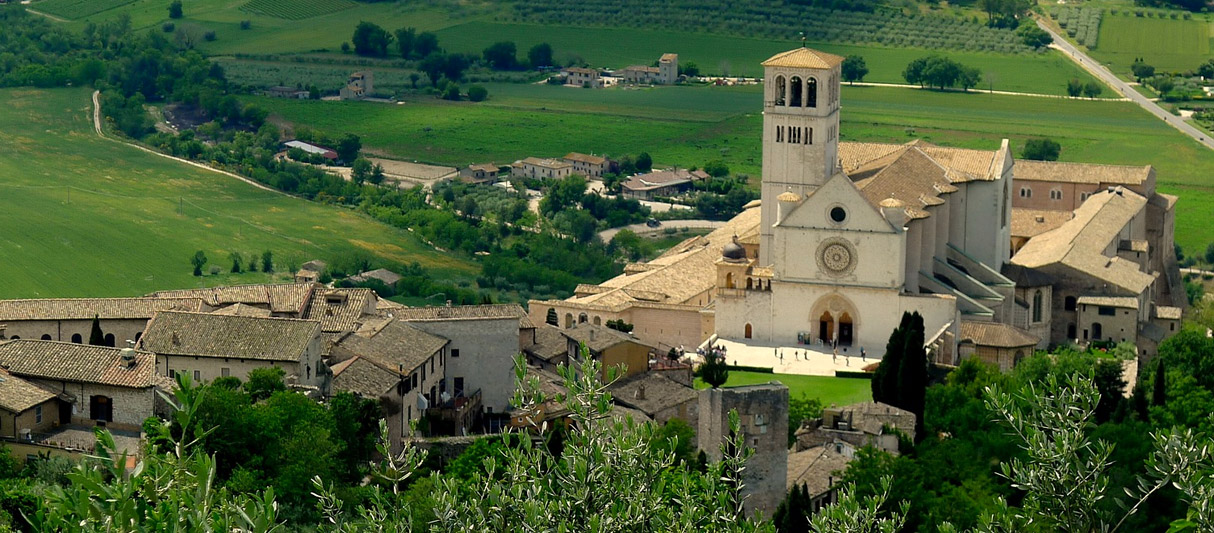 The perfectly preserved medieval town of Assisi is known as St. Francis of Assisi's birthplace, one of the most admired Catholic saints in history and patron saint of Italy. For centuries, Assisi has been an important Catholic pilgrimage destination and still today, it is a popular tourist destination. Learn more about Assisi >
Spoleto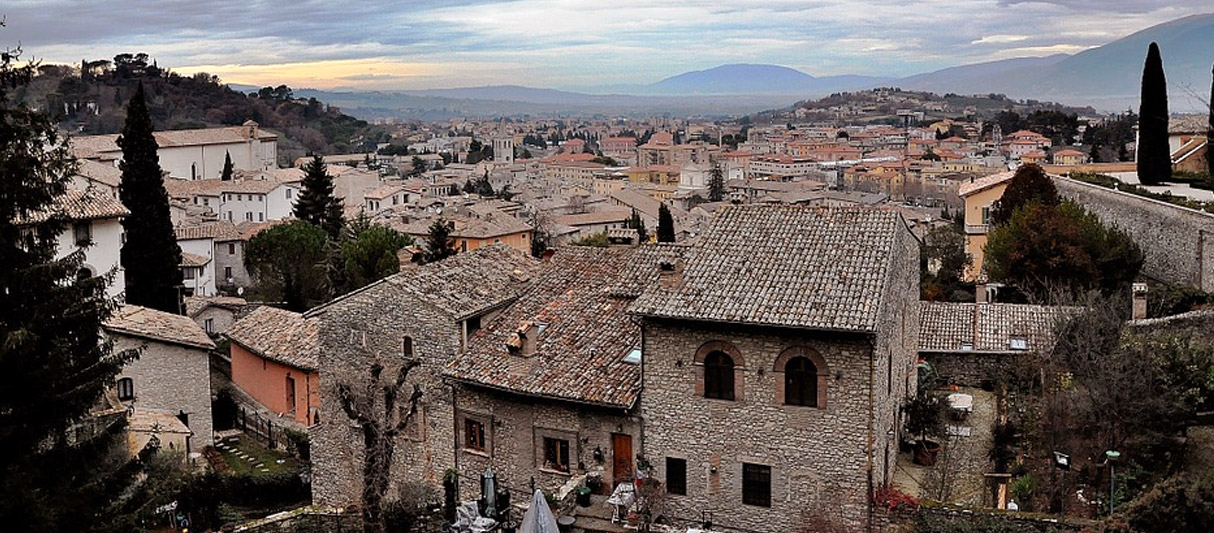 Spoleto is a fortress city in east-central Umbria that sits on a foothill of the Apennines. Medieval walls and a magnificent gorge surround Spoleto. Roman palaces and monuments stand along the narrow alleys of the old town. Learn more about Spoleto >
Orvieto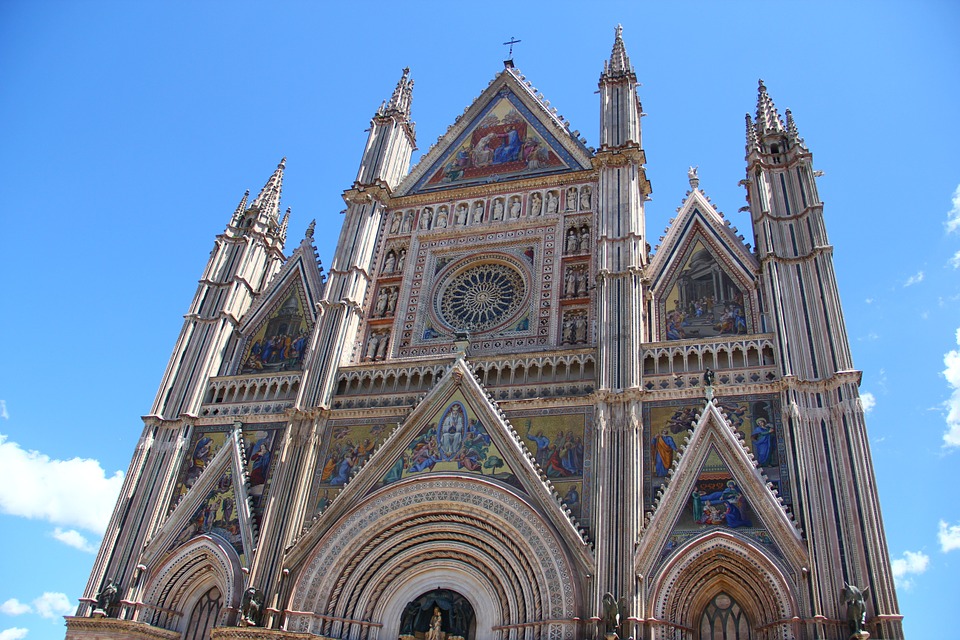 Orvieto, a beautiful ancient city, sits majestically on its throne of a volcanic tuff cliff offering fantastic views of the cypress-dotted Umbrian plains and surrounding vineyards. Learn more about Orvieto >