Corregidor is an island of Manila Bay in the Philippines. It is part of the municipality of Cavite.
Located 48 kilometers west of Manila, the island has a peculiar shape reminiscent of a tadpole with a tail spreading out towards the east. With its surface area of 9 km², it is strategically located as it divides the entrance to Manila Bay into two parts to the north and south. Caballo Island is located a little further south from the eastern end of the island.
Corregidor has an important military history. It was the site of Fort Mills and its fortifications. Its rocky landscape earned it the nickname 'The Rock'.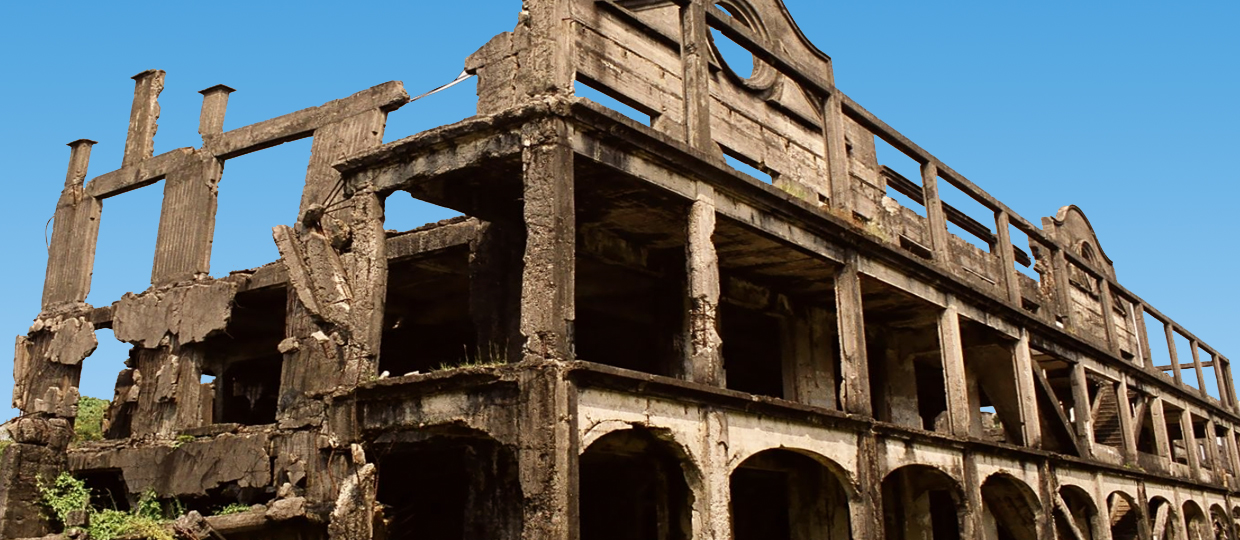 Ruins of military barracks on Corregidor Island

On December 30, 1941, President Manuel Quezón and Vice President Sergio Osmeña inaugurated a second term in office here. During the Battle of the Philippines (1941-1942), the American General Douglas MacArthur established his headquarters here. He stayed there until March 11, 1942, when he evacuated the place after the Japanese breakthrough in the archipelago. Between December 24, 1941, and February 19, 1942, Corregidor served as the new headquarters of the Philippines' Commonwealth Government.
The Voice of Freedom radio station of the USAFFE (United States Forces in the Far East) broadcast from the island. At the end of the Battle of Corregidor on May 6, 1942, the American and Filipino allies on the island had surrendered to the Japanese. The island was retaken by the American-Filipino forces after a new battle in February 1945.