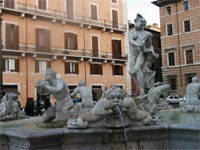 As always, the Piazza Navona is synonymous with joy, festivities and popular entertainment. Today, Romans and tourists hang there day and night beside street artists, musicians and portraitists. The medieval streets around the Piazza Navona are full of artisan shops, trattorias and pizzerias. There is an elegant and natural mixture of baroque and renaissance-style buildings.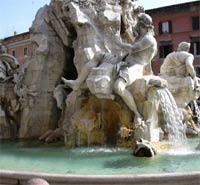 Although the Piazza Navona reproduces in the shape of the antique Dominitian stadium, it is mostly an architectural celebration of the baroque and renaissance periods.
Since the beginning of the 16th century, the Popes wanted to embellish the small streets by building churches and palaces. Some of the elite people of the time made up their residences in the area, which attracted librarians and other quality shops.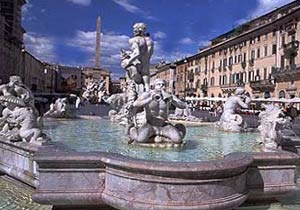 The Piazza Navona is from a walking distance to the Spanish Steps and the baroque-style Trevi Fountain.