The Arena di Verona is an ancient Roman amphitheater located in Verona (province of Veneto, in northern Italy) that could accommodate about 30,000 spectators.
The amphitheater has a height of 32 meters. Often considered the third Roman amphitheater by its dimensions, after the Flavian amphitheater (Colosseum) in Rome and the amphitheater in Capua. The Verona amphitheater is, however, the best preserved.
Dimensions
The cavea (public seating part of Roman theaters or amphitheaters) is about 138 meters long and about 110 meters wide.
History
The amphitheater was built in 30 AD.
In 1117, a major earthquake almost completely destroyed the outer enclosure of the amphitheater. Then, the arena was used as a quarry for other buildings. The first restorations began during the Renaissance. The French general Sextius Alexandre François de Miollis had them restored under the First Empire (1800s).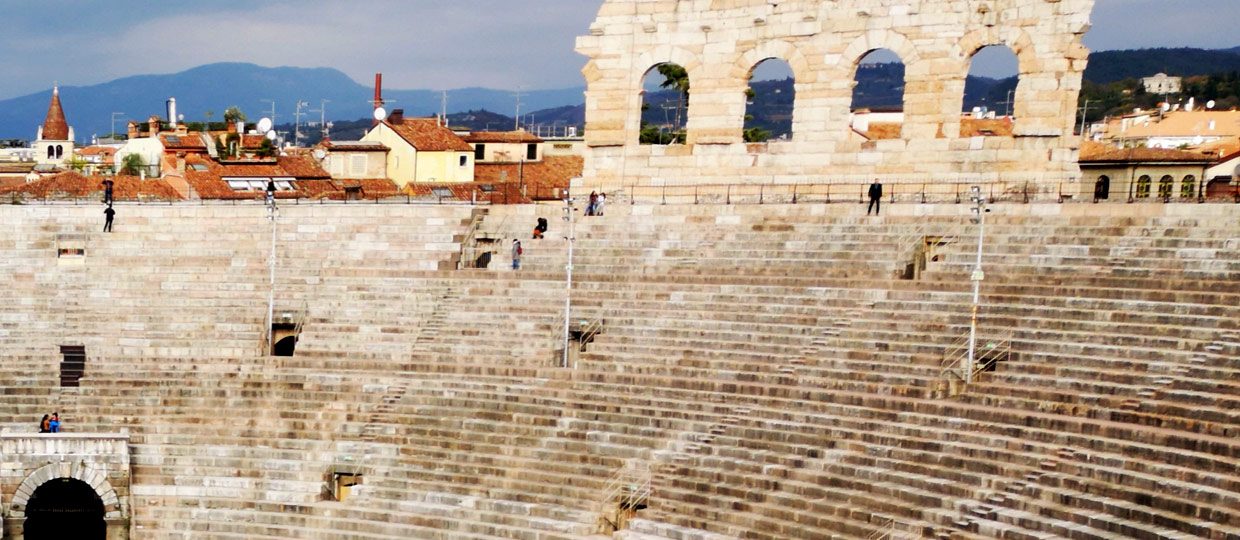 Arena Usage today
Today the amphitheater is located in Verona's main square, Piazza Bra. It is open to the public and hosts numerous events each year (concerts, festivals, etc.). The bullring of Verona is well preserved, especially its internal structures of the building. The stands can now accommodate 22,000 seated spectators.
Verona Festival
The acoustics are remarkable. Since 1913, the arena has hosted opera performances as part of the Verona Festival. Normally, almost every evening from around March to September shows take place with the theme of ancient gladiatorial fights.
Wind Music Awards
The Wind Music Awards are held every year. It is a musical show that is broadcasted live on television with contemporary Italian singers.


2026 Olympics
The Verona Arena is planned to host the closing ceremony of the 2026 Winter Olympics.