The Campo Santa Fosca is a square in the Cannaregio sisteri (neighborhood) of Venice. It is mainly famous for its church and a statue dedicated to Paolo Sarpi, a highly regarded Venetian of the 16-17th centuries.
Chiesa di Santa Fosca
The church of Santa Fosca (Chiesa di Santa Fosca) is a religious building in Venice, located in the district of Cannaregio. This church must be distinguished from the small ancient church of Santa Fosca, in Torcello, attached to Santa Maria Assunta's cathedral.
History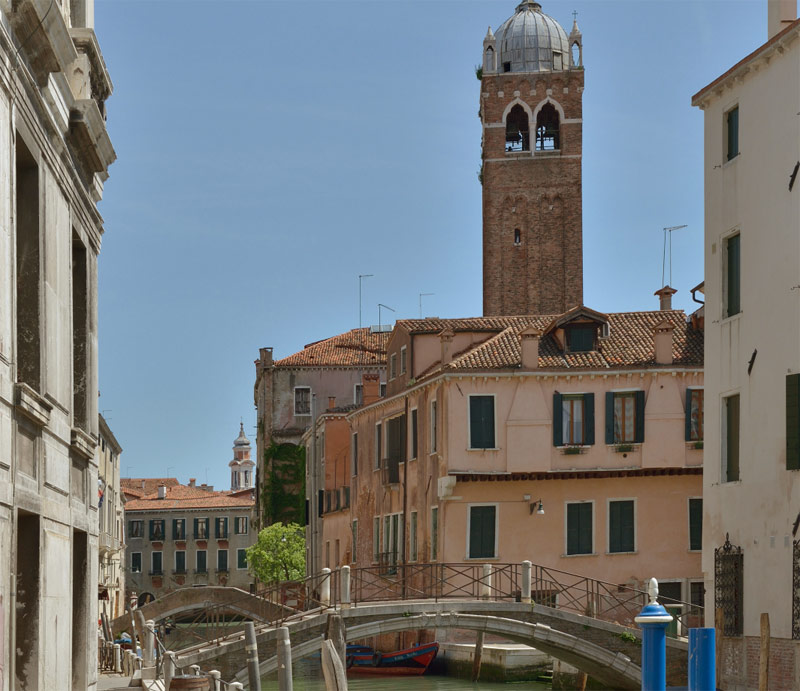 The Campanile behind the Santa Fosca Church and Rio.
Founded around the tenth century, the building has undergone many alterations. The current appearance dates from the restoration of the first half of the eighteenth century. The façade dates from 1719. The building was re-consecrated in 1733. The only original elements are the ancient form of the building and the campanile, which dates from the 15th century.
Today the parish church is included in the vicariate of San Marco-Estuaire San Marcuola (Patriarch of Venice).
Architecture
The architectural scheme is simple, with a facade showing a large pediment supported by four half-columns and a curvilinear crown portal. The interior has a single nave with four altars and altarpieces. The apse is set in a square. The decorations were made by artisans of the seventeenth and eighteenth centuries. Francesco Migliori painted the Trinity and the Virgin, painted by Filippo Bianchi. The altarpieces detail the life of Santa Fosca.
Monumento a Paolo Sarpi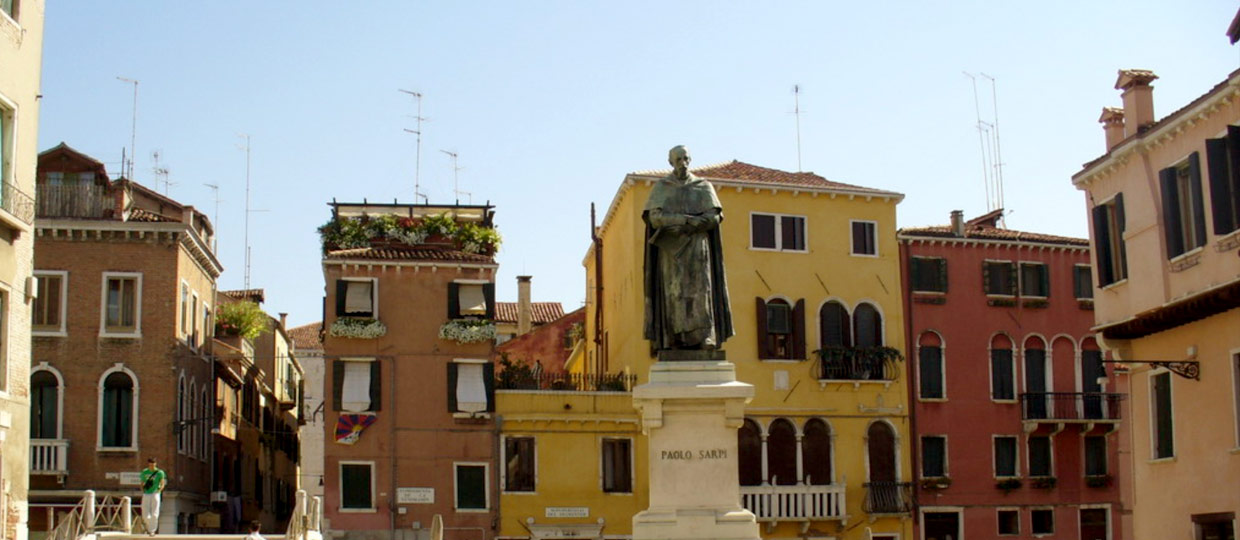 The Paolo Sarpi statue in Campo Santa Fosca
A statue was erected in honor of Paolo Sarpi at the exact location where a failed assassination attempt was made on his life.