San Giuliano (in Venetian San Zulian) is a Catholic church in Venice, Italy. The church depends on the parish of San Salvador. It is located in the sestiere of San Marco, not far from St. Mark's Square.
Architecture
Outdoor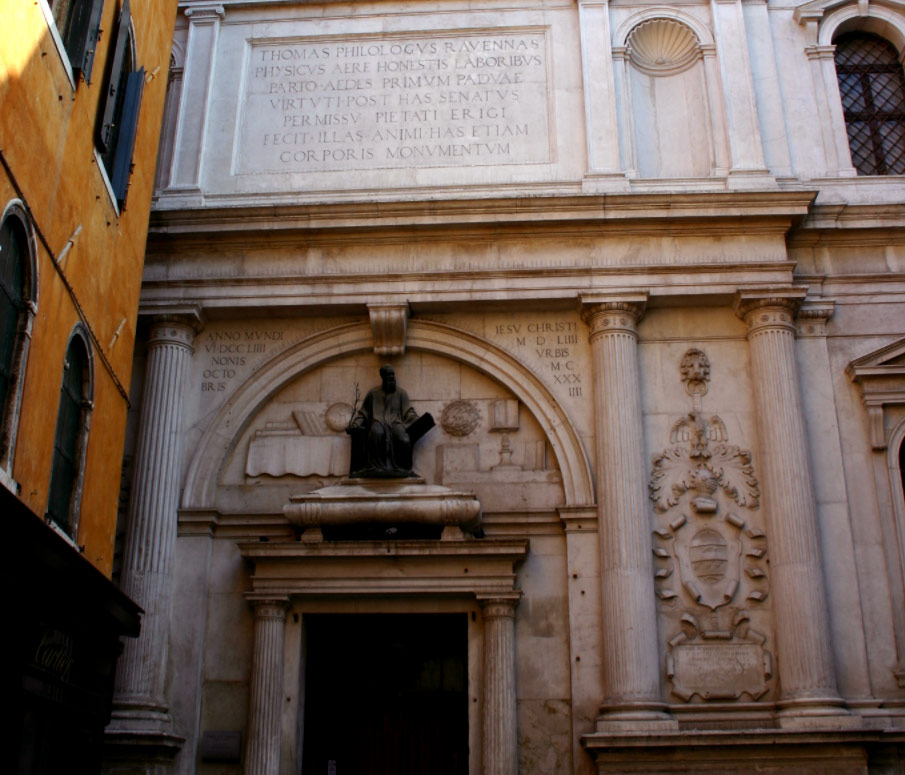 The church is in Renaissance style; its plan is rectangular. The façade was designed by Jacopo Sansovino, and finished after his death in 1570 by Alessandro Vittoria. It was financed by Thomas Rangone (Thomas Philologus) philologist and physicist, in exchange for making it a monument to his own glory. The bronze statue representing him is attributed to Sansovino.
The interior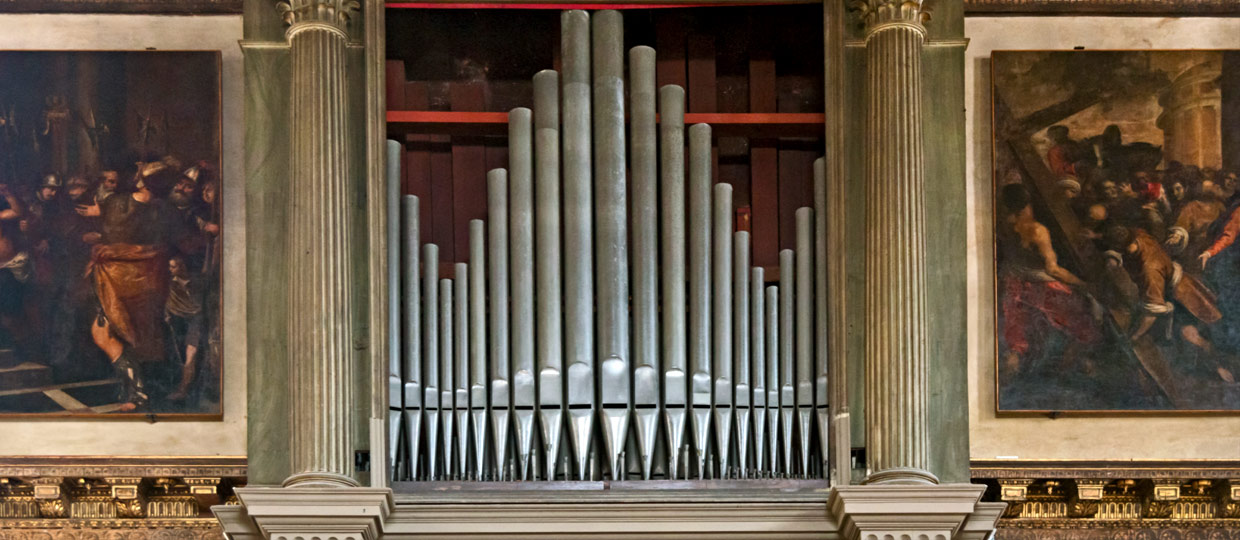 Inside the building a single nave, rectangular with an apse covered by a vault, flanked by two small chapels.
In San Zulian the tone of the decoration of the walls and ceiling is set by the works of the decade following the consecration, which took place in 1580.
There are three main periods:
1- The Christic period surrounding the nave in its upper register.
2- The San Zulian period with eight allegorical figures on the ceiling illustrating the Passion of Christ and the triumph of San Giuliano in the center of the ceiling Palma the Younger.
3- The first two periods are completed with additions from the parish community, brotherhoods and schools of devotion that furnish the side altars.
There are seven altars in all. The altarpiece and the main altar are by Giuseppe Sardi, with a 'Coronation of the Virgin and the Saints' signed by Girolamo da Santa Croce.
There are also works by Palma the Younger and Veronese.
The painting of Veronese St. Mark, St. James, St. Jerome and the Dead Christ Supported by Angels, dated 1581-1582 (oil on canvas 365 × 181 cm), was made for the altar of the Strazzaroli, dedicated to St. James. Jerome is probably the portrait of a patron of the arts, perhaps Gerolamo Vignola, a great benefactor of the church.
The organ which is placed on a cantoria of the counterfaçade, it is the work of Gaetano Callido in 1764, it bears the N° of opus 12.